10th July, 2018
Cristiano Ronaldo has officially left Real Madrid to join Juventus, in a deal worth 117 million euros (100 million to Real Madrid, five million to former clubs Sporting Lisbon and Manchester United and 12 million in commissions and other fees).
He is joining Juventus on a four year contract, with a 30 million euro annual salary, after tax.
Portuguese site Maisfutebol published this image of Cristiano Ronaldo celebrating his move from Real Madrid to Juventus, at his villa, alongside Jorge Mendes and Juventus president Andrea Agnelli.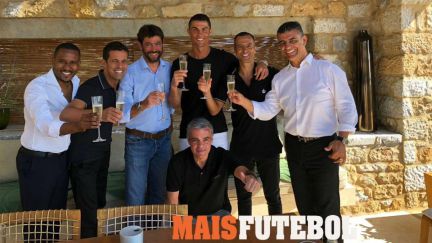 Here's a photo gallery of how Cristiano Ronaldo spent his day, in his all mod-cons eight-grand-a-night private villa on the Costa Navarino in Greece. After a kick-about with his son he had a visit by helicopter from his agent and the Juventus president.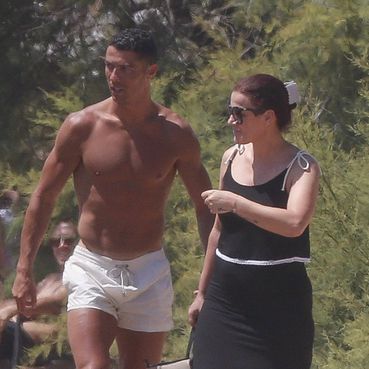 Crsitiano Ronaldo has nabbed Cuadrado's number 7 shirt, as expected. At the moment you can't buy a Cuadrado shirt on the Juve club website.
Total cost over four years to Juventus is around 350 million euros, with 112 million for the signing, plus the salary of 30 million, plus the taxes on top of that, which is just slightly under the the same again.
Of course against that you get the famous shirt sales argument (which might be a fallacy if the manufacturer has already agreed a set price for the seasons in question) plus higher sponsorship rates, more ticket sales etc, etc.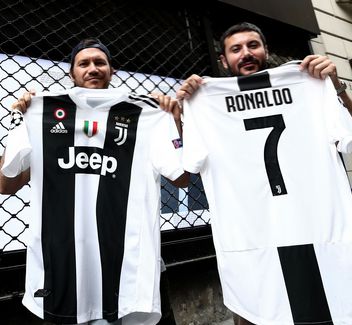 Will be very interesting to see how this affects Gareth Bale…
And there we go, distracted boyfriend Cristiano to Juventus meme in all its glory:
And of course it wouldn't be an event on the internet if there weren't memes about it. No doubt the distracted boyfriend meme with Cristiano's face and the two club badges is already absolutely everywhere…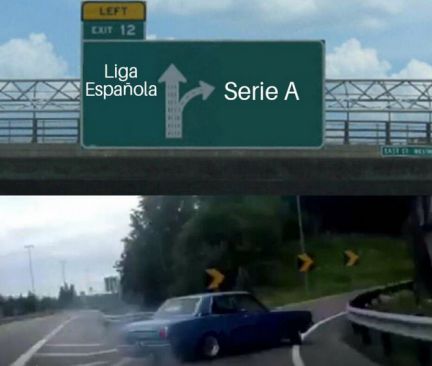 The total cost of the operation for Juventus is 117 million euros: 100 million to Real Madrid, five million to the FIFA solidarity contribution and 12 million in additional costs such as agents fees and red tape.
Juventus in their rather more staid investor press release state that the price paid was 100 million euros.
Real Madrid are going to have 105 million euros burning a hole in their pocket (plus Cristiano's wages) and a need for a new man up front. The talk had all been of Florentino Pérez being obsessed by bringing in Neymar, but the feeling, particularly with their respective performance's at the World Cup, is that Mbappé might be Real Madrid's number 1 target now, though they did deny rumours last week.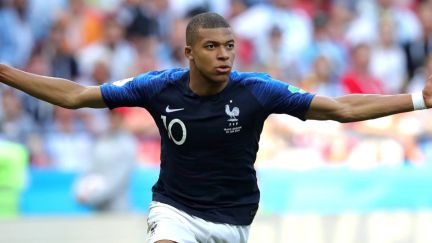 Tax was another of the reasons for the deterioration in the relationship between Real Madrid and Cristiano Ronaldo. According to reports, the player accepted tax fraud charges in the middle of June, to avoid going to trial. 
That meant the striker paying some 18.8 million euros of taxes, fines and interest. The player was keen to renegotiate his salary such that the club would cover the amount, something Real Madrid refused to do, although they did make apparently him an offer of 25 million euros plus 7.5 million in incentives, which wasn't in the end enough.
Conversations between Cristiano Ronaldo, Real Madrid and Juventus had been intensifying over the past few weeks, reports our own Manu Sainz, but it was on 4 July that Jorge Mendes, the player's agent was told the Real Madrid's conditions for the sale, which allowed the deal to actually go through. Cristiano and Juventus had already reached personal terms some times before that, with the player agreeing a 30 million a year salary, after tax. (The top tax rate in Italy is 43%, so Juve will paying around 53 million euros a year for Cristiano's salary cost, plus social security etc.).
Nine years ago…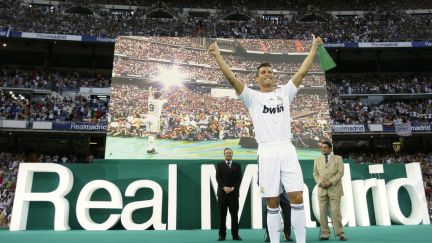 Cristiano's favourite tournament? The Champions League and his love for Ol' Big Ears is likely one of the main reasons Juventus have signed him. His goal-scoring alone is phenomenal in Europe's elite competition: 120 goals in 152 matches, 105 in the Real Madrid shirt. Of those 105 goals, 60 were in the knock-out phases, 20 in the last 16, 23 in the quarter-finals, 13 in semi-finals and 4 in the final. What's more, he scored seven hat-tricks in Champions League matches, a record he shares with Messi.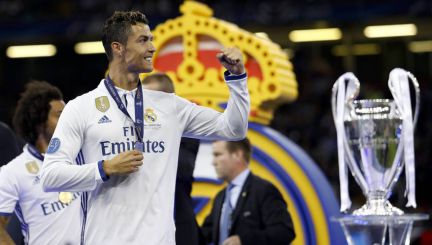 Real Madrid Stats: Highest goalscorer in Real Madrid history, with 451 goals in 438 games. 16 trophies in all, including 4 Champions Leagues (3 consecutive), 2 Ligas and 2 Copas del Rey. Individually, 4 Ballons d'Or, 2 The Best and 3 Golden Shoes.
Cristiano Ronaldo's medical will be next week according to Sky Sports Italy. His presentation has been mooted as being on Saturday 21st July.